A brilliant Nigerian lady whose pregnancy was almost terminated by her mother has emerged the best graduating student of the Ladoke Akintola University of Technology (LAUTECH) located in South West Nigeria, after bagging a CGPA of 4.90 out a possible 5.00.
The lady who goes by name Miracle Olawale Olatunde graduated from the Department of Pure and Applied Chemistry with an outstanding 5.00 GPA in her final semesters, pushing her to achieve the feat of 4.90 as her final cumulative point.
Narrating her story through her Linkedin profile, she revealed that her mother, Mrs Bose Ayangunna, single-handedly sponsored her education as her father wrote her mum to terminate her pregnancy.
In her words, she said: "A trip down memory lane will help you understand this story better. Some 25 years ago, my father wrote a letter to my mum asking her to terminate my pregnancy and never to contact him again!
Join any of these WhatsApp Groups to receive Scholarship alerts on WhatsApp
She also noted that the letter to her mother was the last communication he had with them as she has never heard anything from him throughout her entire lifetime.
Narrating further, she said her mother was ready to go through any length to make sure she got the things she needed throughout her academic journey.
"She would go through any length to make sure I got the things I needed. She would send me all of her meager civil servant- based salary to pay for one project or the other in school.
"I owe all of this to her!" she added.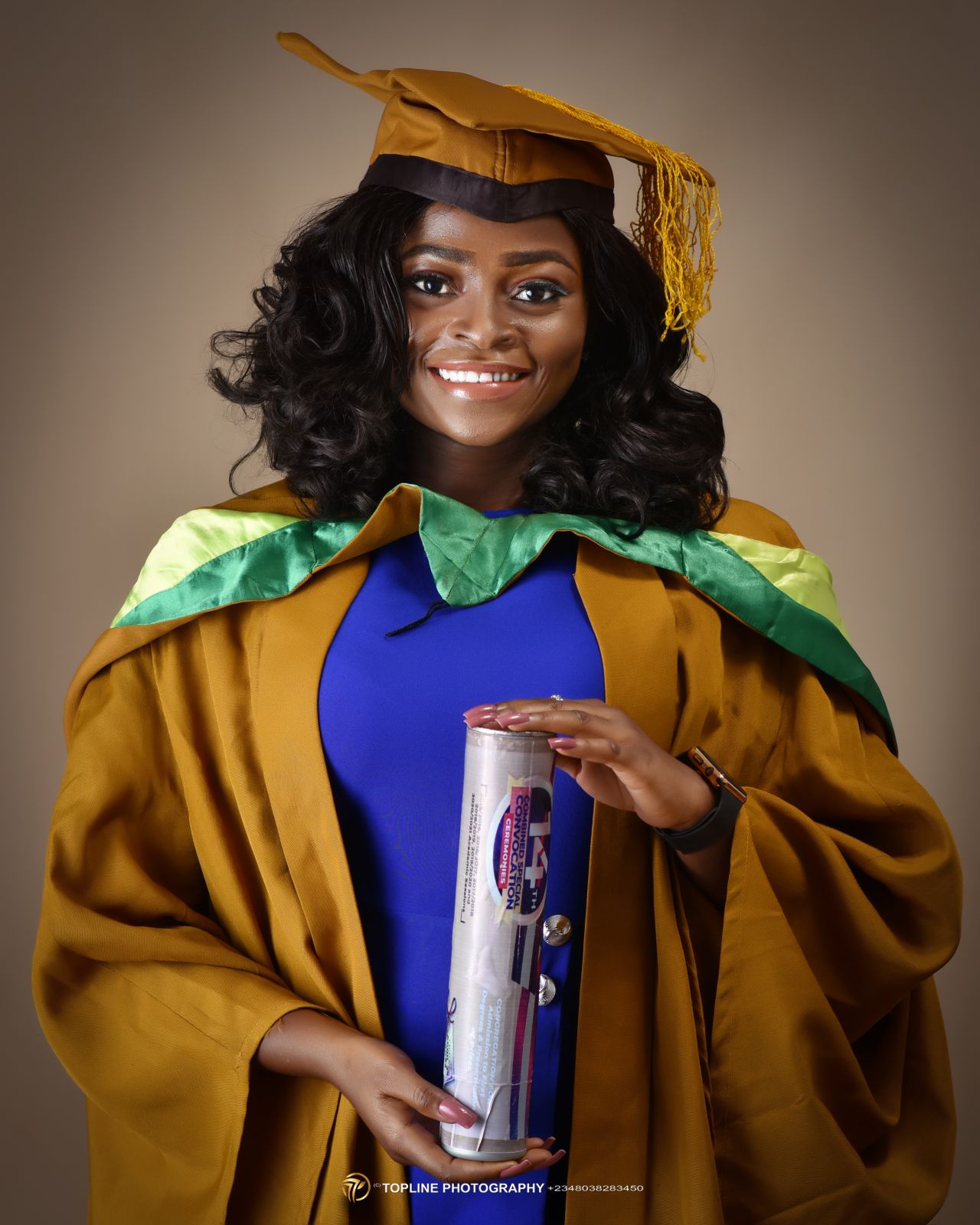 Mircale's first class degree in pure and applied chemistry made her outstanding despite all the challenges she encountered during her life journey. With such an outstanding academic performance, she stands a great chance of winning several scholarship awards to further her education in Europe, Canada or the United States of America (USA).
At Scholarship Region, we keep track of Scholarship opportunities around the world to inform and remind you when its available. To get these updates, join our WhatsApp group through THIS LINK.
As a Bachelor's degree holder, here are some of the ongoing scholarship opportunities you can and should explore;
2O22 ONGOING SCHOLARSHIPS
Miracle expressed her gratitude to the Almighty God for making her achieve such success.
Her strory attracted a lot congratulatory reactions from students, academicians and well wishers as they pour in messages to wish her well in all her future endeavors. Exploring scholarship and educational opportunities abroad tops the list of recommendations she got from well wishers.